VERIFIED SUPPLIER: HILUX DIESEL COMPANY LIMITED
Shipment Port: 1. Guangzhou,China 2. Hongkong,China
Shipping By :Air , Sea
Lead Time: 2 days ~ 30 days
Payment Terms: T/T,WesternUnion
1. Competitive Price and Prompt Delivery
2. Quality Approvals and Reputation
3. Small orders accepted
4. One-stop purchase service,Container consolidations & International shipping service.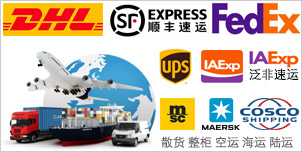 Aftermarket Replacement Land Crusier Parts Available.
We Ship Our Toyota Land Cruiser Parts Worldwide!
CONTACT US

Toyota Land Cruiser Parts, Spares and Accessories. Toyota Prado Parts, Spares and Accessories
LAND CRUISER LC300: FZJ300, GRJ300, VJA300
LAND CRUISER LC200: GRJ200, URJ200, URJ202, UZJ200, VDJ200
LAND CRUISER LC100: FZJ100, HDJ100, HZJ105, UZJ100
LAND CRUISER LC70: HZJ76, HZJ78, HZJ79, VDJ76, VDJ78, VDJ79, FZJ76, FZJ78, FZJ79, HZJ75, HZJ71, FZJ71, GRJ76, GRJ79
LAND CRUISER LC80: HZJ80, HDJ80, FZJ80
TOYOTA PRADO LC90: KDJ90, KDJ95, VZJ95, RZJ95, KZJ95, LJ95
TOYOTA PRADO LC120: LJ120, KDJ120, GRJ120, RZJ120, VZJ121, TRJ120, KZJ120
TOYOTA PRADO LC150: KDJ150, GRJ150, LJ150, GDJ150, TRJ150
We provides original Toyota Land Cruiser car spare parts and aftermarket Toyota Land Cruiser auto spare parts, 4x4 Performance Parts.